Make a Statement and Be Seen with Planar LED Video Walls
---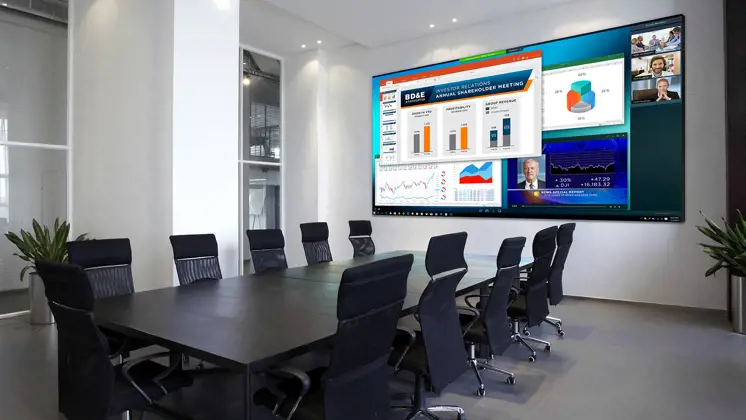 ---

---
Video displays are only becoming more ubiquitous as display technology become more affordable. Large format displays as large as 98 inches are no longer out of reach for corporate, education, government and house of worship use cases.
But what if you need to go bigger than 98 inches? There are large LED panels, but the cost of a single panel for a display larger than 98 inches is prohibitive. If you have the right situation and lighting conditions, maybe a projector and a screen can provide you with the screen real estate that suits your space.
For many customers, the right answer for a large display is an LED video wall. At Z Systems, we proudly sell Planar Video Walls. Planar is a global leader in LED video wall technology, with products ranging from the entry level to super-fine dot pitch, 8K HDR walls. No matter what your use case is, Planar makes a product that will be the right fit for you.
Are you looking at your options for large displays, and thinking about a new video wall? Give us a call and we will get you set up with the right product and fit for your needs. At Z Systems, we can leverage our own expertise along with the expertise of our partners at Planar to get you a large, brilliant display that makes a statement and meets your needs exactly.
---
Call us now at (952) 974-3140 or email sales@zsyst.com to get a quote on a Planar LED Video Wall