The new Blackmagic Studio Camera 4K Pro and Blackmagic Studio Camera 4K Plus will pair with your Blackmagic ATEM switcher for a super affordable and powerful studio camera system that is loaded with innovative features.
---
---
At Z Systems, we were never too high on the first generation of Blackmagic Studio Cameras, which have a somewhat misleading name that suggests that they are made to compete against studio camera systems from major broadcast camera manufacturers like Sony and Panasonic. Blackmagic has a different camera – the Blackmagic ATEM Broadcast Camera – which competes with those camera systems, and we love it (even though, as this article is being written, they haven't been able to ship a single one for nine months due to a chip shortage). The Blackmagic Studio Camera is not that, however. It is its own beast, unique in almost every way.
We weren't against the Blackmagic Studio Camera because it was a poor product or value, it was more due to the niche nature of the product. It has a unique form factor, with a large 7″ viewfinder built into the camera body. It uses a Micro Four-Thirds lens mount usually found on photography cameras, not video cameras. This is great if you don't want to spend a fortune on lenses or if you are a photographer with a bunch of extra lenses lying around.
---
Micro Four-Thirds Lens Mount
---
---
While there are many lenses that will work with this camera, the most popular seems to be a Panasonic Lumix 45-147mm (90-350mm equivalent) lens. This lens is suitable for many situations. So with that out of the way, let's talk about why this new iteration of Blackmagic's Studio Camera is just too good of a value to not take a serious look at.
---
Improved Light Sensitivity and Image Quality
---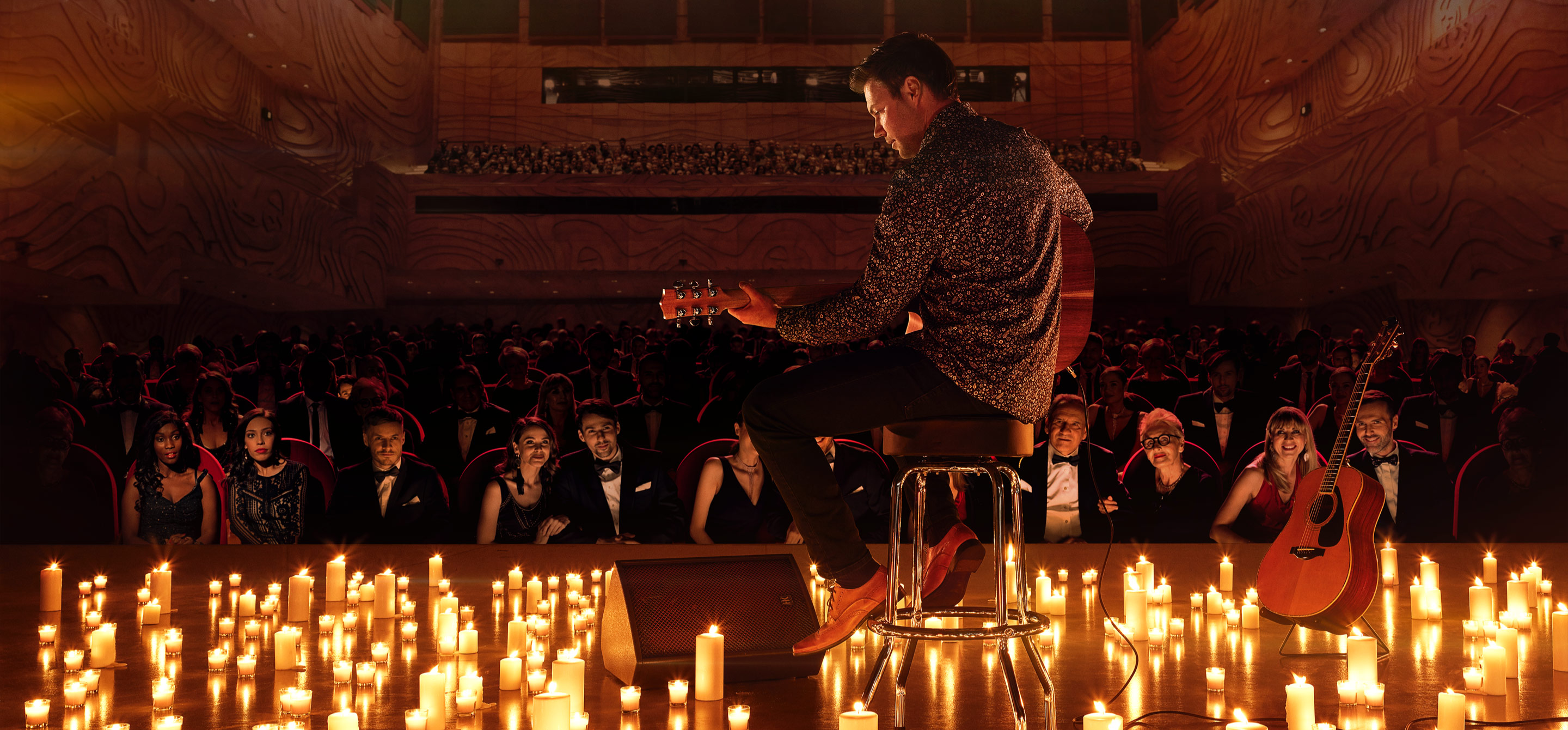 ---
Before we get to all of the neat connectivity features that this camera has, let's start with the imaging on the new Blackmagic Studio Camera. The camera sports a wide ISO range from 100 to 25,600. This basically means that it will look great in all lighting environments from outdoors to dimly lit indoor spaces. The primary native ISO of the camera is 400, which is ideal for studio lighting, and there is a secondary high base ISO of 3200 which is geared towards low-light settings. All of this is on top of the fact that the Micro Four-Thirds sensor on this camera is twice as large as a 2/3″ sensor found on a standard broadcast/studio camera. For a studio camera, it is a low-light beast.
The image quality has been improved on this camera as well. It uses something called "Blackmagic Generation 5 Color Science," which is the same technology used in Blackmagic's URSA cinema cameras. In addition to that, the camera includes a DaVinci Resolve color corrector for on-the-fly color adjustment. The 13 stops of dynamic range is also impressive and will yield dark blacks and bright whites. Finally, The camera supports every standard resolution and frame rate, up to 2160p60.
---
Innovative and Numerous Power and Connectivity Options
---
---
This generation of Blackmagic Studio Cameras has two models – the Pro and Plus. The primary difference between the two versions is the addition of expanded connectivity options on the Pro model.
The Plus model is the HDMI-only version, which is designed to integrate with Blackmagic ATEM Mini switchers (which are also HDMI-only). What Blackmagic has done with the HDMI connection is impressive. If you have a Blackmagic ATEM Mini switcher, you can send tally, camera shading controls and record trigger signals to the camera via the single HDMI cable. For camera shading/color, you will want to use Blackmagic Design's camera control software, which can control every function of the switcher from a graphical user interface.
The Pro model has an impressive array of connections and ports. Along with the HDMI port, the Pro model has a 12G SDI input and output which carries camera control, tally, talkback and of course, video, to and from an ATEM SDI switcher, such as the Blackmagic Television Studio 4K. The Pro also has two XLR inputs and a five-pin XLR jack for an intercom headset. Both models also include on-board microphones.
---
---
The most groundbreaking feature of this camera system is the 10 gigabit Ethernet jack on the Pro model. When paired with the new Blackmagic Studio Converter, you can connect and power the camera with a single 10 gig copper cable. This allows for a single cable connection to each camera, similar to a SMPTE hybrid fiber cable on a traditional broadcast/studio camera, but at a fraction of the cost.
Both cameras feature two types of DC power jacks – a four-pin XLR and a locking barrel connector. Both cameras also sport dual USB-C ports for recording and zoom/focus controls.
---
On-Board Recording
---
Another great new feature of these cameras is the ability to record video directly to a USB drive via the USB-C port on the camera. Now you can take a single camera into the field and shoot without a switcher. You can also iso record a switched program without the need for recording decks at the switcher location. You can even start and stop the recording on the camera remotely.
---
Zoom and Focus Controls
---
---
The other use for the USB-C ports on the camera is to attach Blackmagic's new Zoom Demand and Focus Demand accessories. These accessories will look and feel comfortable to anyone who is familiar with traditional broadcast zoom and focus pan-bar controls. The difference is that these controls are much more affordable and easier to connect.
---
Physical and Touch Screen Controls
---
---
Both of these cameras feature a seven-inch touchscreen viewfinder, which is part of the camera body. Anyone who has used a Blackmagic Design camera knows that their user interface is amazingly simple to navigate, and having all of that real estate makes it easier to see the detail on your shot. The camera also features three programmable function buttons as well as brightness, contrast and focus peaking knobs. The Pro model ups the game even more by featuring a high-brightness HDR screen, which is well-suited to outdoor environments. If you want to be able to monitor the program feed from the switcher on the viewfinder, you will need the Pro model, as the Plus model does not have a program return input.
---
Final Thoughts
---
As I mentioned at the top of the post, we weren't really sold on the Blackmagic Studio Camera in its first iteration, but the new models simply have too many innovative features to ignore. For a fraction of the cost of a traditional broadcast/studio camera system, you can get everything you need to make professional multi-camera productions. You have to work within the confines of a 45-147mm lens, but that is a large range of distance that will be suitable for many studio and live production use cases. The convenience of being able to connect all of your cameras with a single 10 Gig copper cable brings true studio camera system functionality to the masses. Just like the ATEM Mini line of switchers before it, the Blackmagic Studio Camera 4K Pro and Plus are market disruptors.
---
Are you interested in purchasing a Blackmagic Studio Camera System? Z Systems specializes in professional video solutions. Email or call us now to get a quote for equipment purchase and installation!
---